EQPGuard
Extend the lifespan of your equipment and maintain safe and efficient operations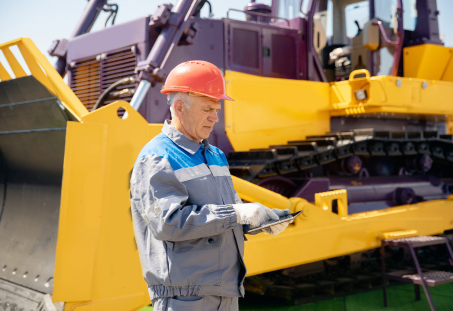 The Otoos EQPGuard module enhances your equipment compliance assurance engine with features for routine and preventative maintenance providing a new level of connectivity with your equipment.
The equipment drawer
Keeping detailed records is a key component of equipment management.
These records will help you keep track of the maintenance performed on all your machinery, give you a clear picture of the equipment's history, and help you identify which machinery is providing the most or least return on your investment.
Documentation is crucial in cases of equipment failure and when making warranty claims. For instance, if the equipment manufacturer accuses you of neglect, these records can be used as evidence of regular servicing.
The equipment drawer & Routines

Sample Checklist
Having a comprehensive equipment maintenance checklist can ensure that all tasks are completed and assists in keeping those responsible for leading the maintenance program accountable.
With NFC technology, maintenance managers can increase productivity across operations by managing various equipment and tools. With maintenance NFC tags, you and your team can track and check out equipment with more ease. NFC connect comprises of:
Lower Implementation Cost than Barcodes – NFC technology
requires no additional hardware to be installed
Durable Enough for Any Industrial Environment
Accountability and Reliable Data – Maintenance technicians must always remain on-site to register tasks. In this way, operations become more transparent, and the data more reliable.
Streamlines Use of Otoos Equipment Maintenance Capabilities